Scored this off of CL for cheap -
yo... dawg... we heard you like trailers...
It's basically a HF 40'' x 48" Trailer. I got it home, removed the sides, rotted wood etc.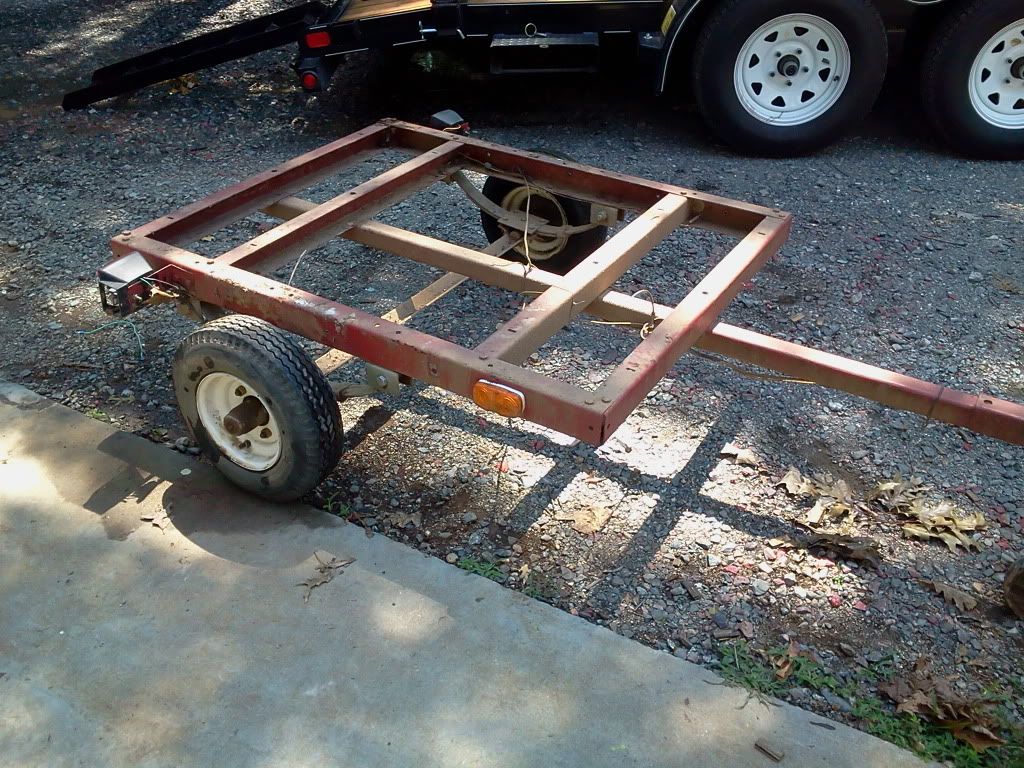 And it apparently regularly made trips up and down the east coast -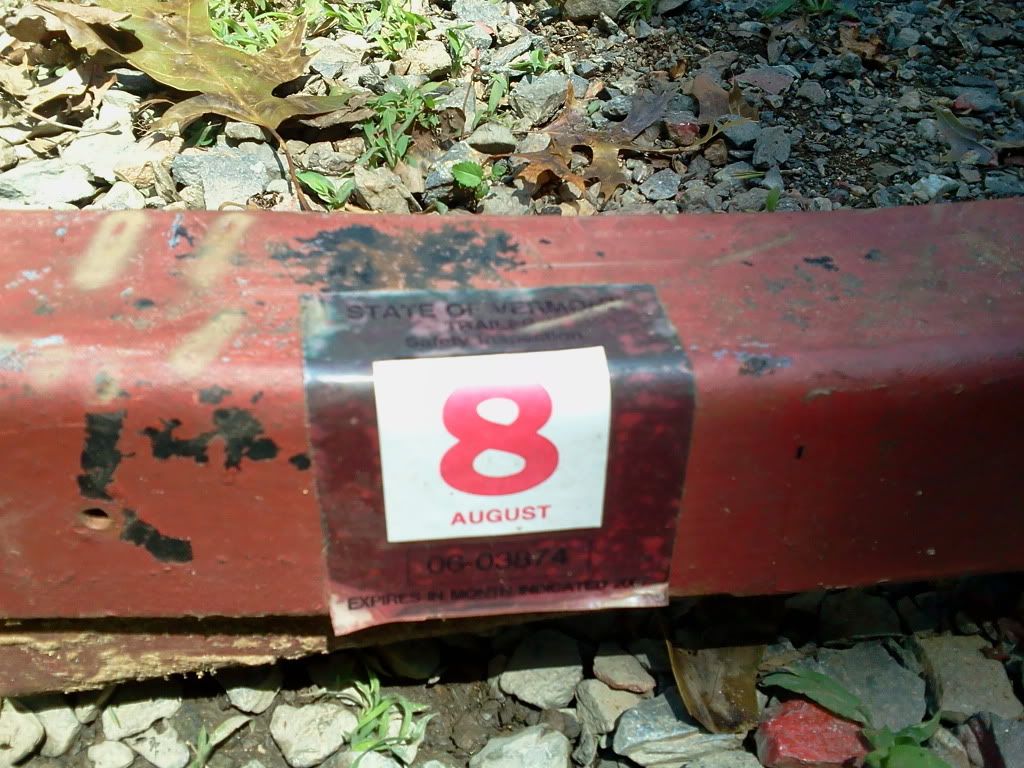 Take that 8" wheel / tire haters
Next step was to disassemble it to clean it up. Then spray painted it with el cheapo $1 a can flat black spray paint and re assembled it
(I re packed the hubs at this point aswell)
I put new lights / light harness on it.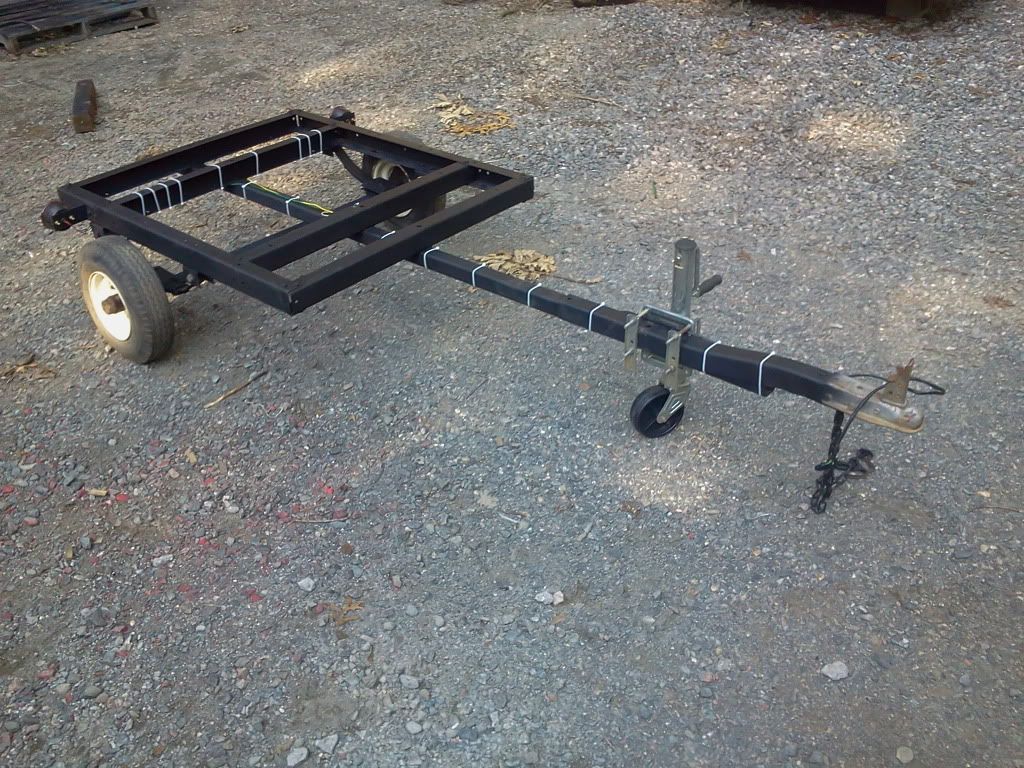 At this point I decided that I didn't want to go with wood for the deck so I cut out a piece of 3/16" Plate for the decking
Set it on the trailer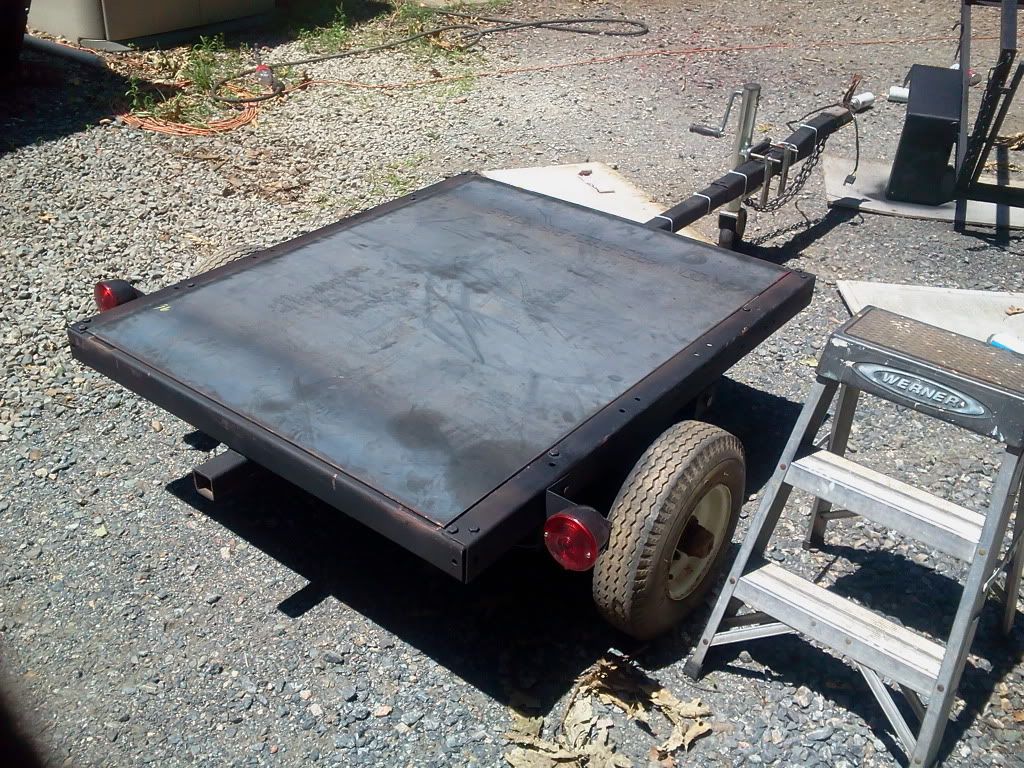 Welded it on with 4, 1" beads on the inside of each corner.
At this point I realized that I really didn't like the previous owners replacement tongue job. So out came the cut off wheel on the angle grinder.
Removed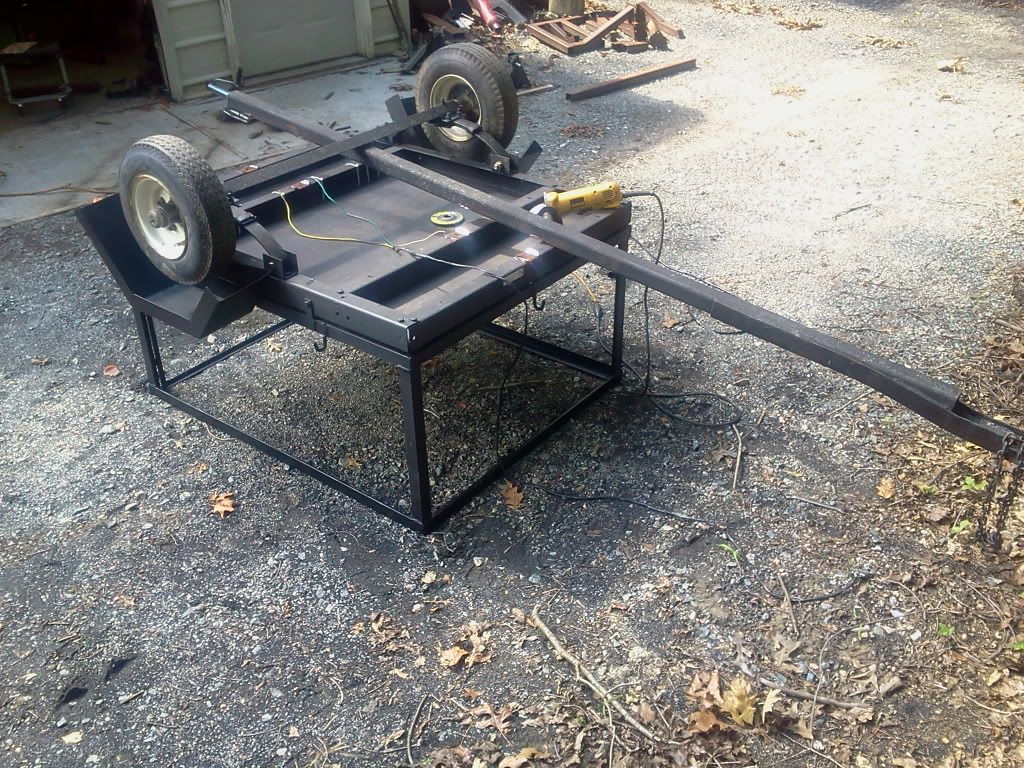 However, since the original tongue was replaced with a long extended one I was able to cut off the portion before the extension and use that for the "new" tongue.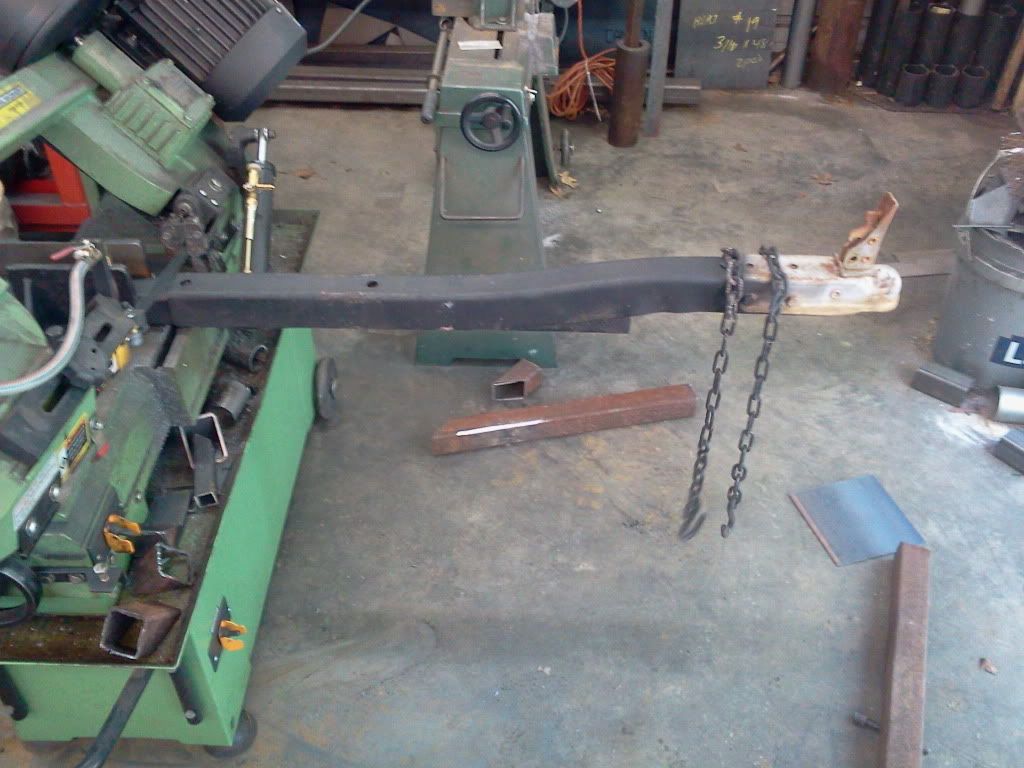 New tongue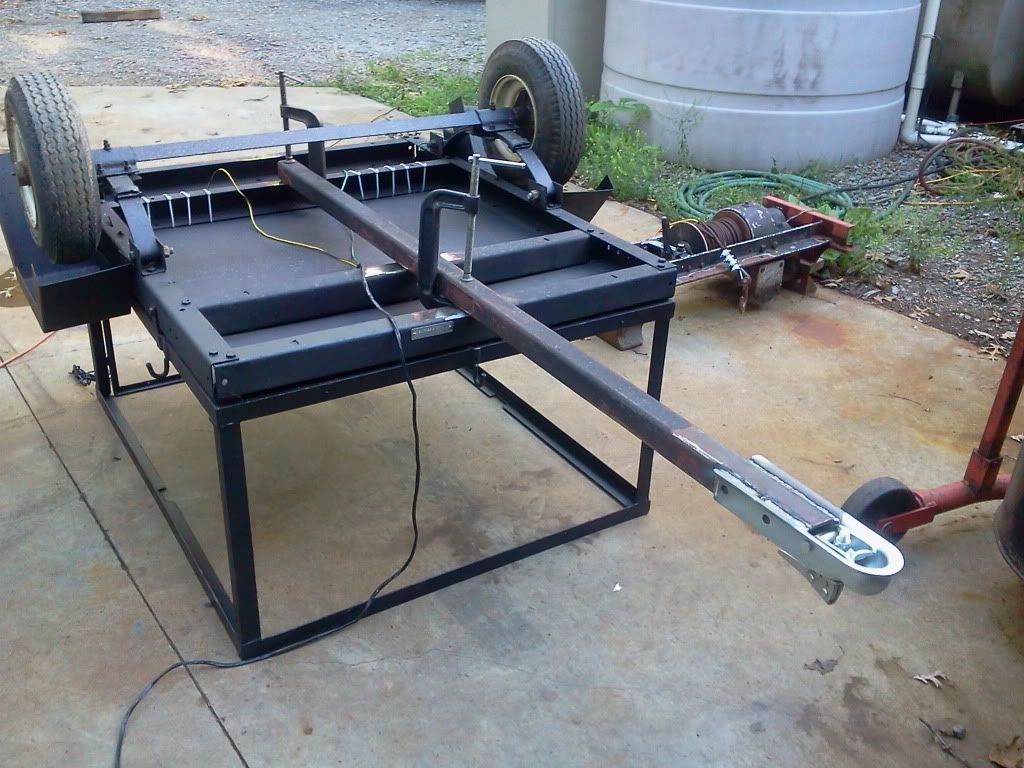 All Welded with 2" Coupler.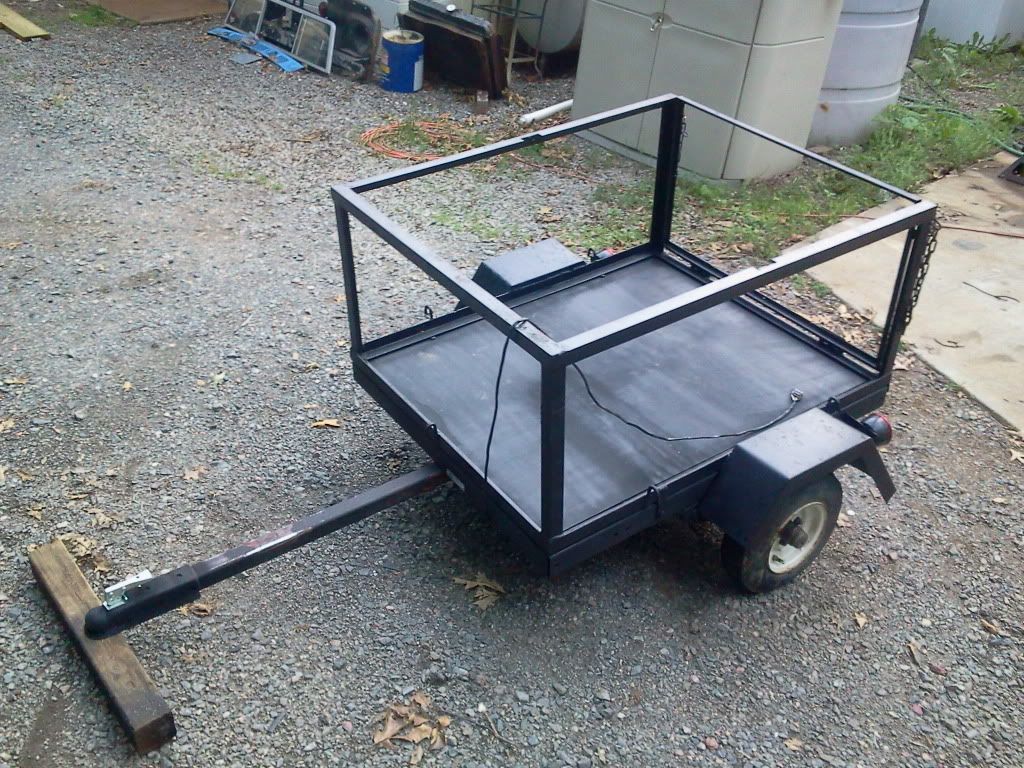 Decided to make an almost indestructible license plate mount -
Maiden voyage
(I have since picked up an 11"... yes 11" drop hitch
)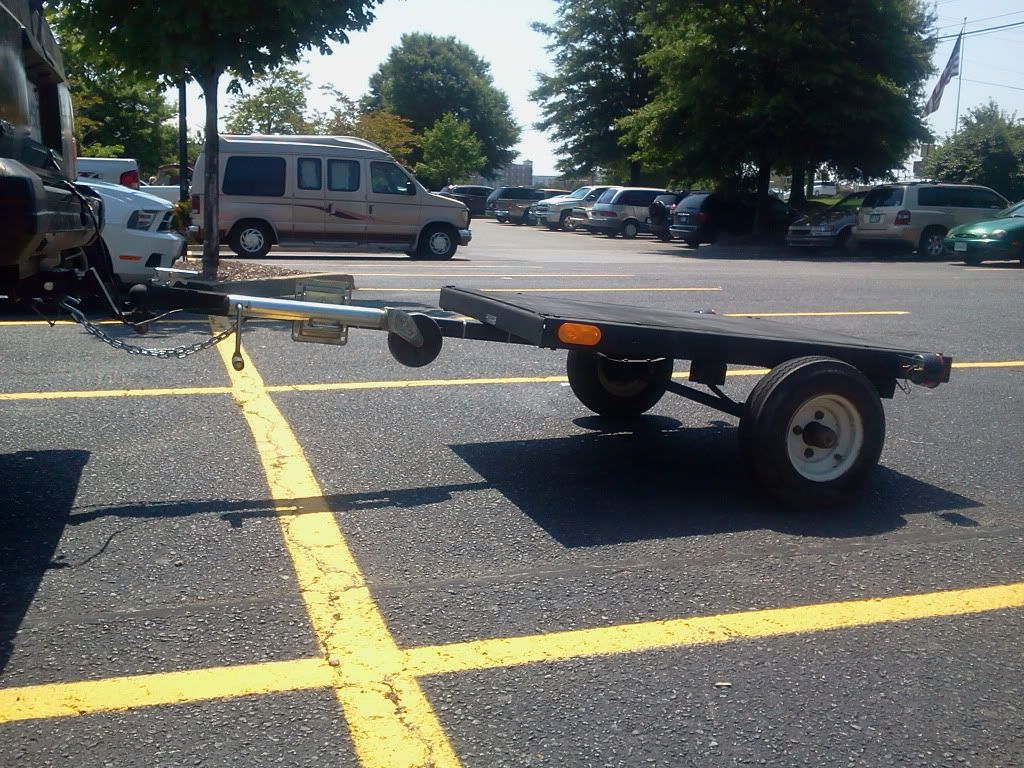 Welded on the Jack that came with it, picked up a spare 8" wheel / tire
Add' some weld on 1/2" D rings to tie stuff down with -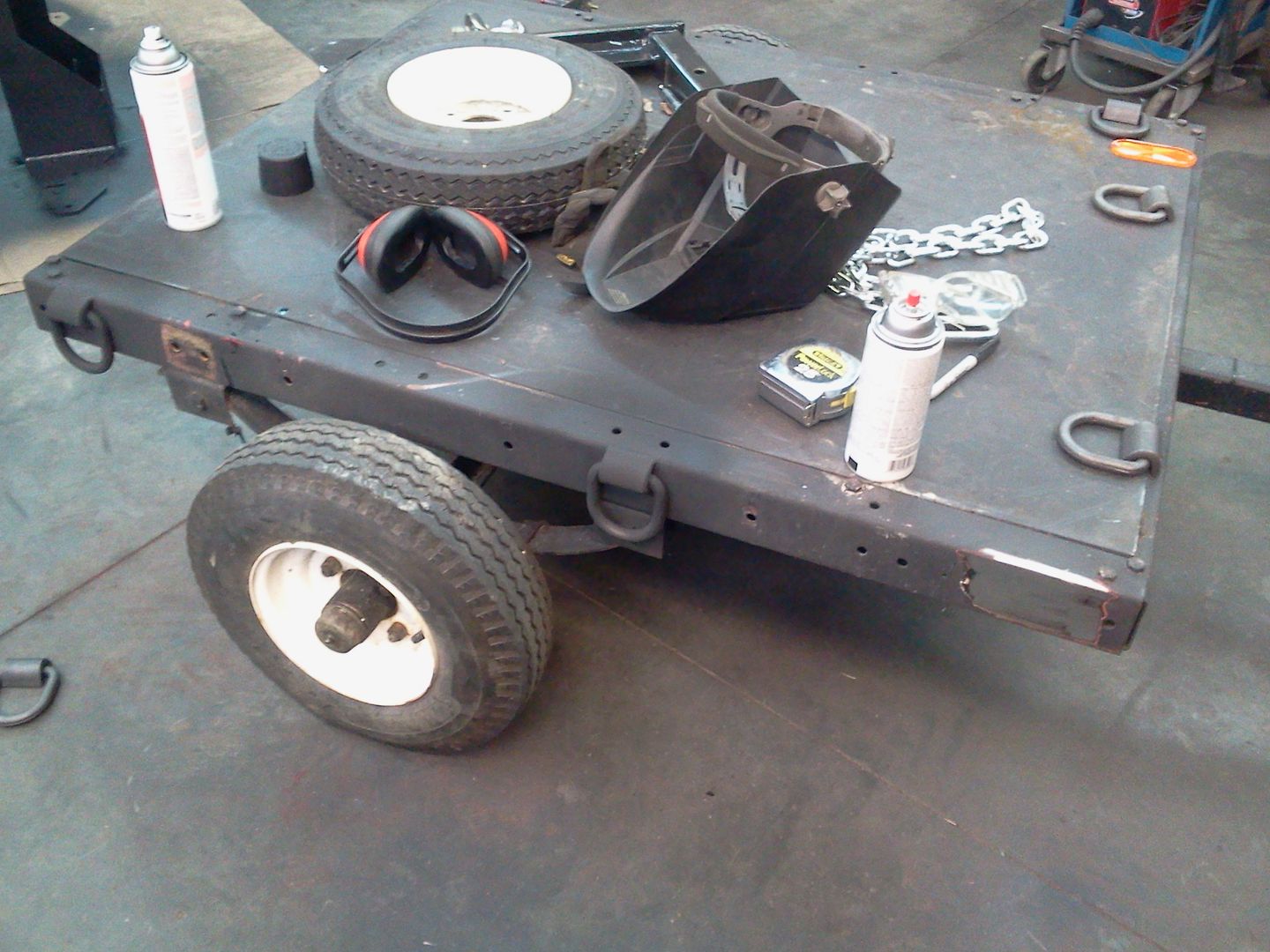 6 on each side, still have to add 2 on the front and 2 on the rear.
^ 11" drop hitch, also extended the safety chains. ^
That's pretty much how it sits at the moment, I add to it as time / money allows. It's just a fun little project to tinker with